Zyxel SBG3300-N

Wireless N VDSL2 Combo WAN Small Business Security Gateway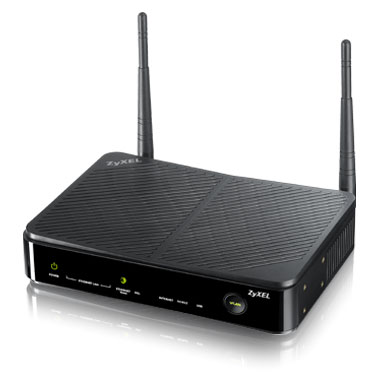 Zyxel Products
Zyxel Gateways
Zyxel SBG3300-N Wireless N VDSL2 Combo WAN Small Business Security Gateway
#SBG3300-N
List Price:
$279.99
Our Price: $230.00
Click here to jump to more pricing!
Overview:
Robust firewall and VPN to secure business communications
The Zyxel SBG3300-N Series applies ACL rules, Stateful Packet Inspection (SPI), Denial of Service (DoS) and DDoS features for first-line defense against hackers, network intruders and other harmful threats. A configurable DMZ provides more flexible accessibility while preventing external attacks on confidential databases.
The SBG3300-N Series additionally features IPSec VPN which empowers companies to provide secure connections to branch offices, partners, road warriors and telecommuters. They can use L2TP or PPTP VPN to safely access corporate networks without having to install VPN software.
Robust firewall and VPN to secure business communications
Multi-WAN connectivity with load balancing and failover
Comprehensive authentication for safe, efficient management
Combo WAN-in-a-box to optimize the CAPEX of FTTH/VDSL2 deployments
G. vectoring to maximize effective range for service providers
Extreme routing performance to take advantage of FTTx applications
Five Gigabit ports and 802.11n for superior LAN networking
Benefits:

Multi-WAN connectivity with load balancing and failover
The Zyxel SBG3300-N Series includes multiple WAN interfaces for DSL, Ethernet and USB 3G/4G adapters to establish WAN backups or load balancing. The WAN backup provides contingency in case the primary line or ISP suffers temporary outage. When the primary line of normal services is restored, all traffic resumes normal activity. This function enables highly reliable connectivity and flexibility in multiple applications.
Comprehensive authentication for safe, efficient management
The Zyxel SBG3300-N Series offers a two-level login mechanism to differentiate user segments. The ISP can also define the policies for the limited accounts to easily manage them with the integrated profile database.
11n for superior performance and coverage
The Zyxel SBG3300-N Series Wireless N VDSL2 Combo WAN Small Business Security Gateway featuring 802.11n technology provides the ultimate solution for exceptional security, speed, and coverage. The SBG3300-N Series offers a Web authentication portal for easy management of Internet access. Multiple SSIDs and guest/limited wireless accounts allow companies to protect sensitive data by separating public Internet access from a company's private LAN. With the guest SSID feature, it's easy to share wireless connectivity without compromising security; guests are allowed to access only unsecured data.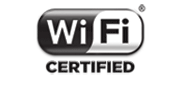 Application Diagram:

Specifications:
| | |
| --- | --- |
| Front View | Rear View |
Model:
SBG3300-N
System Specifications
VDSL Compliance

G.993.1 VDSL Annex A
G.993.2 VDSL2 band plan Annex A, Annex B
G.994.1 (G.hs) Handshake, G.997.1
Supports VDSL profiles up to 17a
Seamless Rate Adaption (SRA)
INP: Up to 16 symbols
G.INP, G.Vector
PhyR configurable

ADSL Compliance

G.992.1 (G.dmt), G.992.2 (G.lite) Annex A, B
G.992.3 (ADSL2), G.992.5 (ADSL2+) Annex A, B
Reach-Extended ADSL (RE ADSL)
Seamless Rate Adaptation (SRA)
PPP over ATM AAL5 (RFC2364)
Supports VC-based and LLC-based multiplexing
ATM traffic shaping (CBR, VBR-rt/nrt, UBR)
PhyR configurable

WLAN

Two external 3 dbi detachable antennas
IEEE 802.11 b/g/n compliance
WMM for QoS configuration of each SSID
Multi SSID: Up to 4
Hidden SSID support
Guest Wi-Fi access
Web portal for terms of service
WPA/WPA2-PSK with TKIP & AES
WPA/WPA2-enterprise, supports EAP-MD5/ TLS/TTLS
32 MAC filter
Wireless scheduling
High gain power option for specific regions

High Availability WAN

Three WAN interface (VDSL, Ethernet and mobile USB) options
User configurable multi-WAN load balancing with one WAN for failover/fallback

Bridge/Router

Dynamic learning for up to 2014 MAC address
PPPoE, PPPoA, IPoE, IPoA (RFC 1483)
DHCP client/server/relay
DHCP option 43/60/61/121/125
DNS proxy, DDNS
RIP I/RIP II supported
UPnP
Static/Policy route
Adjustable MTU size (max 1518 byte)
QoS classification route, queueing and scheduling
Interface grouping
IPv6 support

VPN

Simple wizard support (Express wizard)
20 concurrent IPSec VPN tunnels (Can set up to 35)
IPSec, PPTP and L2TP over IPSec VPN
Dead peer detection/replay detection
IPSec HW engine
Algorithm: AES (128/192/256)/3DES/DES
Authentication: SHA-1/MD5
VPN failover/fallback

Firewall & Security

Full cone NAT/symmetric NAT/restrict cone NAT, NAT ALGs
16000 NAT sessions supported
Virtual server (port forwarding)
Configurable DMZ
PPTP/IPSec/L2TP pass through
PAP/CHAP/MS-CHAP v1 and v2
Stateful packet inspection
DoS/DDoS protection
URL/key word filtering
Access control: up to 256 ACL rules
Report via Syslog, GUI, and email daemon

USB

Two USB 1.1/2.0 ports
FTP file sharing
Supported file system: FAT16/32, EXT2/3
Support mobile broadband dongle
3G budget control

Management

2-tier log in
Login privilege
Dual image
Text based configuration (XML based)
Configurable access control for remote management
Supports TR-069, TR-098, TR-064 and TR-111
SNMP v1, v2c
Centralized log
User management (user data base/profile)

Hardware Specifications
LED
Power, LAN 1 - 4, Ethernet WAN, DSL, Internet, USB 1/2, WLAN
Ports
One RJ-11 DSL port over POTS (Annex A)
Button
WLAN button
Power consumption
18 Watt max.
Physical Specification
Item dimensions (WxDxH)(mm/in.)
210 x 115 x 33 mm (8.27" x 6.06" x 1.57")
Item weight (kg/lb)
495 g (1.09 lb.)
Packing dimensions (WxDxH)(mm/in.)
270 x 255 x 65 mm (10.63" x 10.04" x 2.56")
Packing weight (kg/lb)
1,100 g (2.43 lb.)
Environmental Specification
Operating Temperature
 0°C to 40°C (32°F to 104°F)
Operating Humidity
20% to 95% RH (Non-condensing)
Storage Temperature
-30°C to 60°C (-22°F to 140°F)
Storage Humidity
10% to 95% (Non-condensing)
Certification
CE
EN60950-1, IEC60950-1
Pricing Notes:
Pricing and product availability subject to change without notice.
Zyxel Products
Zyxel Gateways
Zyxel SBG3300-N Wireless N VDSL2 Combo WAN Small Business Security Gateway
#SBG3300-N
List Price:
$279.99
Our Price: $230.00