Zyxel PLA5236

1000 Mbps Powerline AC900 Wireless Extender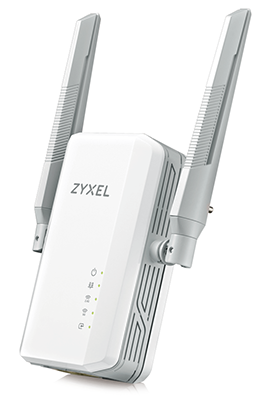 Sorry, this product is no longer available, please contact us for a replacement.
Overview:
A Little Box of Brilliance
Can't get a good wireless signal in certain parts of your home? Grab a Zyxel PLA5236 1000 Mbps Powerline AC900 Wireless Extender to fix the problem. Powered by the HomePlug AV2 and 802.11ac technology, this device provides fast wireless and wired speed for all your networked devices – excellent for smooth 4K/UHD video streaming and lag-free online gaming experience. It comes with two Gigabit Ethernet ports to connect a video game console, Bluray players, networked set-top box, smart TVs or any other Ethernet network device that requires Internet connectivity.
Quick setup with Zyxel smartphone apps Easy Setup & ONE Connect
3 wireless modes, so you can choose between fast speeds or best coverage
Extend or create an 802.11ac wireless network to get the fastest speed on your latest smartphones, tablets and laptops
HomePlug AV2 enables a powerline network of up to 1000 Mbps
Transform a power outlet into two Gigabit Ethernet ports for Internet routers, game consoles, smart TVs and much more
Benefits:
Get wireless connectivity where you want it
Is there any part in your house having poor signal from your existing wireless network? Just plug a Zyxel PLA5236 1000 Mbps Powerline AC900 Wireless Extender there and connect another powerline Ethernet adapter to your Internet gateway or router; you'll get fast, powerful 11ac wireless connectivity in that room.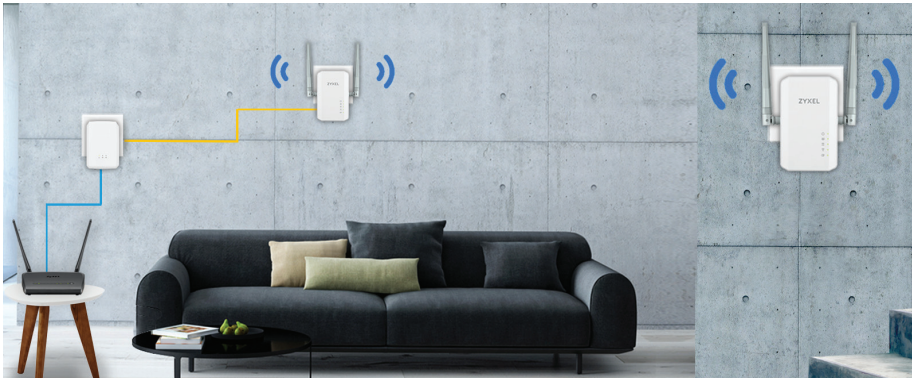 Two Gigabit LAN ports provide flexible connection
Get your favorite wired Ethernet devices connected to the powerline network. The Zyxel PLA5236 is great for video game consoles, smart TVs, networked set-top boxes and desktop computer systems.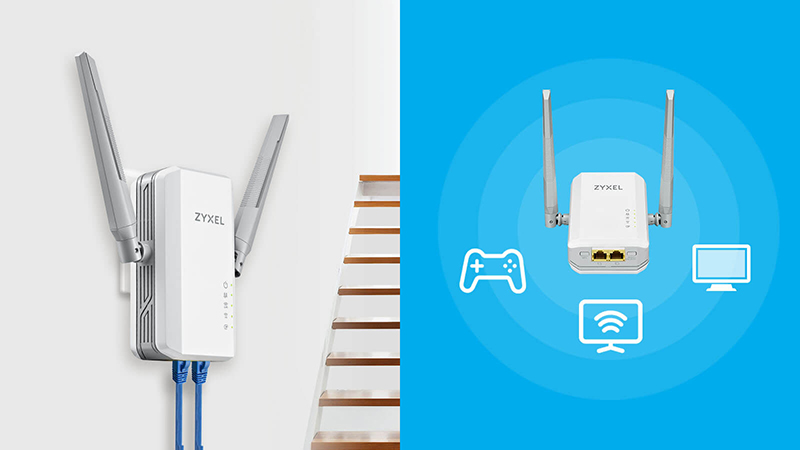 Wireless data speed up to AC900 Mbps
Easily extend or create an 802.11ac wireless network to get the fastest speed on the latest smartphones, tablets and laptops.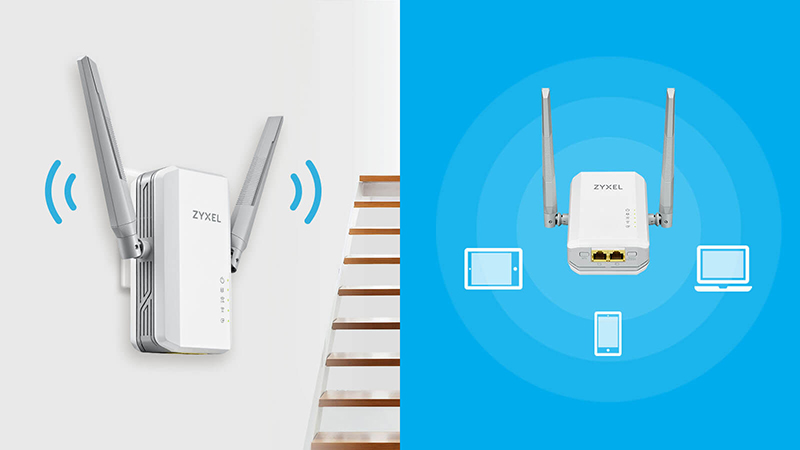 Powerful wireless for greater coverage
The PLA5236 is designed with 2 amplified antennas, providing powerful wireless signals for maximum wireless coverage for your home or office.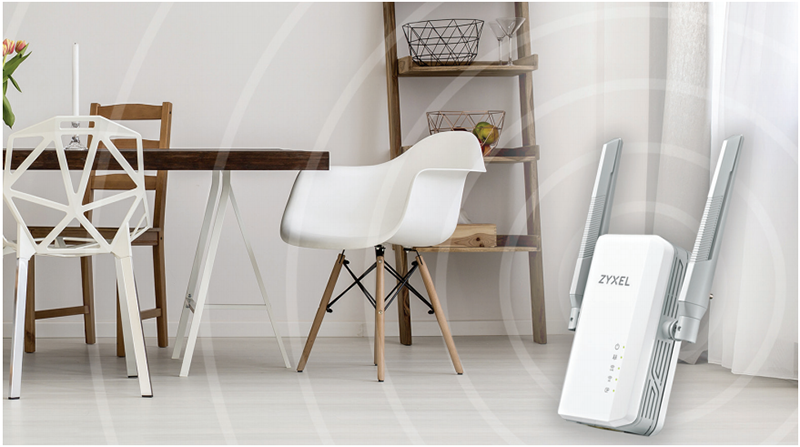 Triple wireless mode for every home scenario
If you don't have many neighboring Wi-Fi network that could cause interference, use the "Range" wireless mode of Zyxel PLA5236 to extend coverage for all your wireless devices. If all your gadgets are already powered by the latest 802.11ac Wi-Fi technology, then you can use "Speed" mode for the maximum speed. Looking for the best of both worlds? Use "Mix" mode to let your wireless device decide for itself.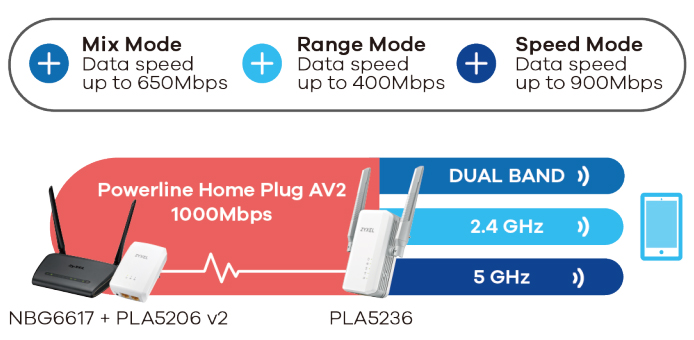 Install powerline easily with Zyxel app
Have your PLA5236 Powerline Wi-Fi extender up and running quickly with our intuitive Easy Setup app for iOS and Android. Use your smartphone or tablet with the app to quickly get your existing wireless network extended. No more complicated IP network setup, just a simple mobile app to walk you through it!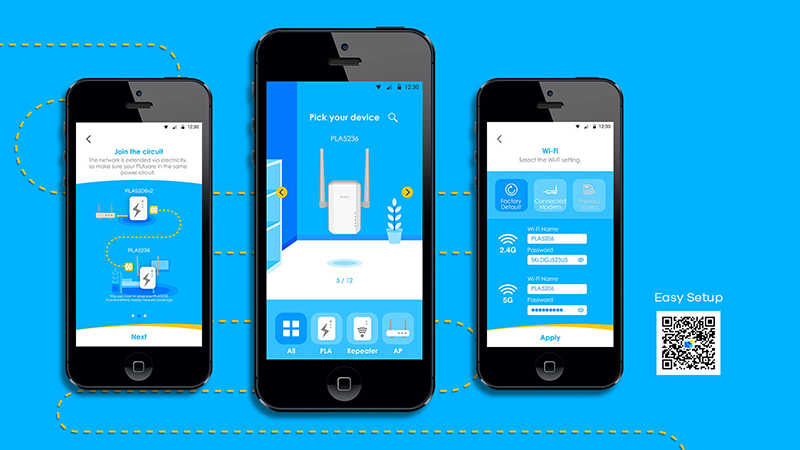 Monitor network with ONE Connect app
Easily extend or monitor your network with this mobile app. Get more capabilities by purchasing other ONE Connect supported devices to optimally expand your network and acquire more functions!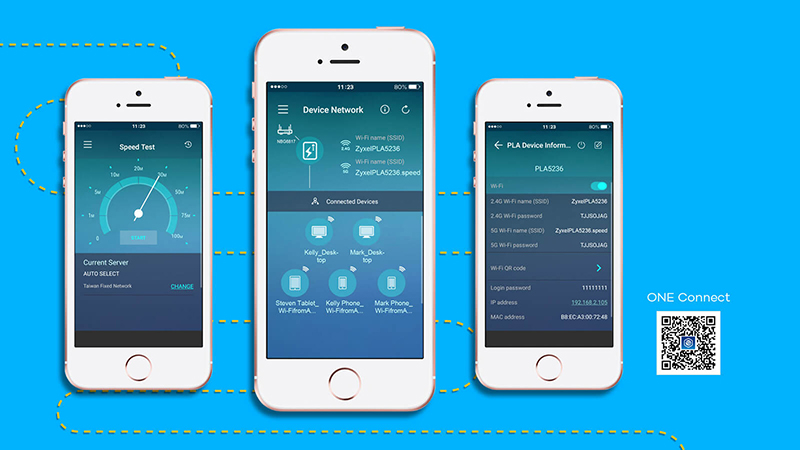 Specifications: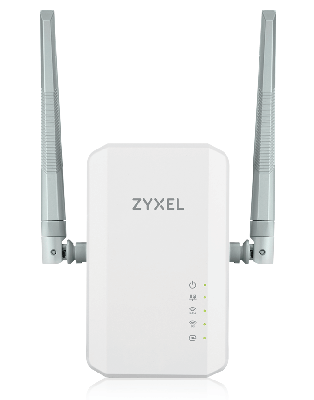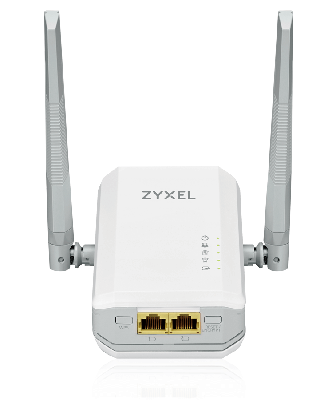 PLA5236 Specifications
System Specifications
Wireless Data Transfer Rate

Speed mode: up to 867 Mbps for 5 GHz*
Range mode: up to 400 Mbps for 2.4 GHz*
Mix mode: up to 200 Mbps for 2.4 GHz & 433 Mbps for 5 GHz*

Powerline Data Transfer Rate

Transmit: up to 1000 Mbps**
Receive: up to 1000 Mbps**

WLAN Features

Wi-Fi Protected Setup (WPS)
Wi-Fi Multimedia (WMM)

Range
Max. range up to 300 meters over power line
Security

Wireless: 64/128 bit WEP, WPA-PSK/ WPA2-PSK
Powerline: 128-bit AES encryption

Quality of Service (QoS)

Powerline:

ToS - Support up to 4-level type QoS
Support up to 8-level VLAN priority field

Wireless:

System Requirements

Operating system independent

Ethernet: RJ-45
Wireless: 2.4/5 GHz

Utility OS support

Microsoft Windows XP/Vista/7/8/10

Hardware Specifications
Ethernet Interface
Two 10/100/1000 Mbps RJ-45 connectors with auto MDI/MDIX support
LED indicator

Power on/off
2.4 GHz Wireless link/activity
5 GHz Wireless link/activity
Powerline network link/activity
Ethernet link/activity

Button/Switch
Encrypt/Reset button
Power rating
AC 100 - 240 V, 50/60 Hz
Power consumption
Full operation: 10-watt max.
Plug type

EU type: Two pins for EU 220 V - 230 V
US type: Two pins for US 120 V
UK type: Three pins for UK 240 V

Physical Specifications
Item
Dimensions (WxDxH)
125 x 74 x 40 mm (4.92" x 1.57" x 2.91")
Weight (kg/lb.)
280 g (0.62 lb.)
Packing
Dimensions (WxDxH)
250 x 94 x 185 mm (9.84" x 3.7" x 7.28")
Weight (kg/lb.)
680 g (0.82 Ib.)
Environmental Specifications
Operating
Temperature
0°C to 40°C (32°F to 104°F)
Humidity
10% to 90% (non-condensing)
Storage
Temperature
-30ºC to 70ºC (-22ºF to 158ºF) 
Humidity
10% to 95% (non-condensing)
Certifications
Safety
CE-LVD, BSMI
EMC
CE, FCC, ICES, BSMI, NCC
Package Contents
Package Contents

Single

1 PLA5236
1 Ethernet cables
Quick start guide

DoC Twin

1 PLA5236
1 PLA5206 v2
2 Ethernet cables
Quick start guide
DoC
* The maximum wireless data transfer rates of up to 400 Mbps at 2.4 GHz and 867 Mbps at 5 GHz in simultaneous transmission are derived from the IEEE Standard 802.11 specifications. Actual data transfer rates may vary from network conditions including: distance, network traffics, building site material/construction, interference from other wireless devices and other adverse factors.
** The theoretical maximum channel data transfer rate is derived from HomePlug AV2 specifications. Actual data transfer rate will vary from network environment including: distance, network traffic, noise on electrical wires, quality of electrical installation and other adverse conditions.